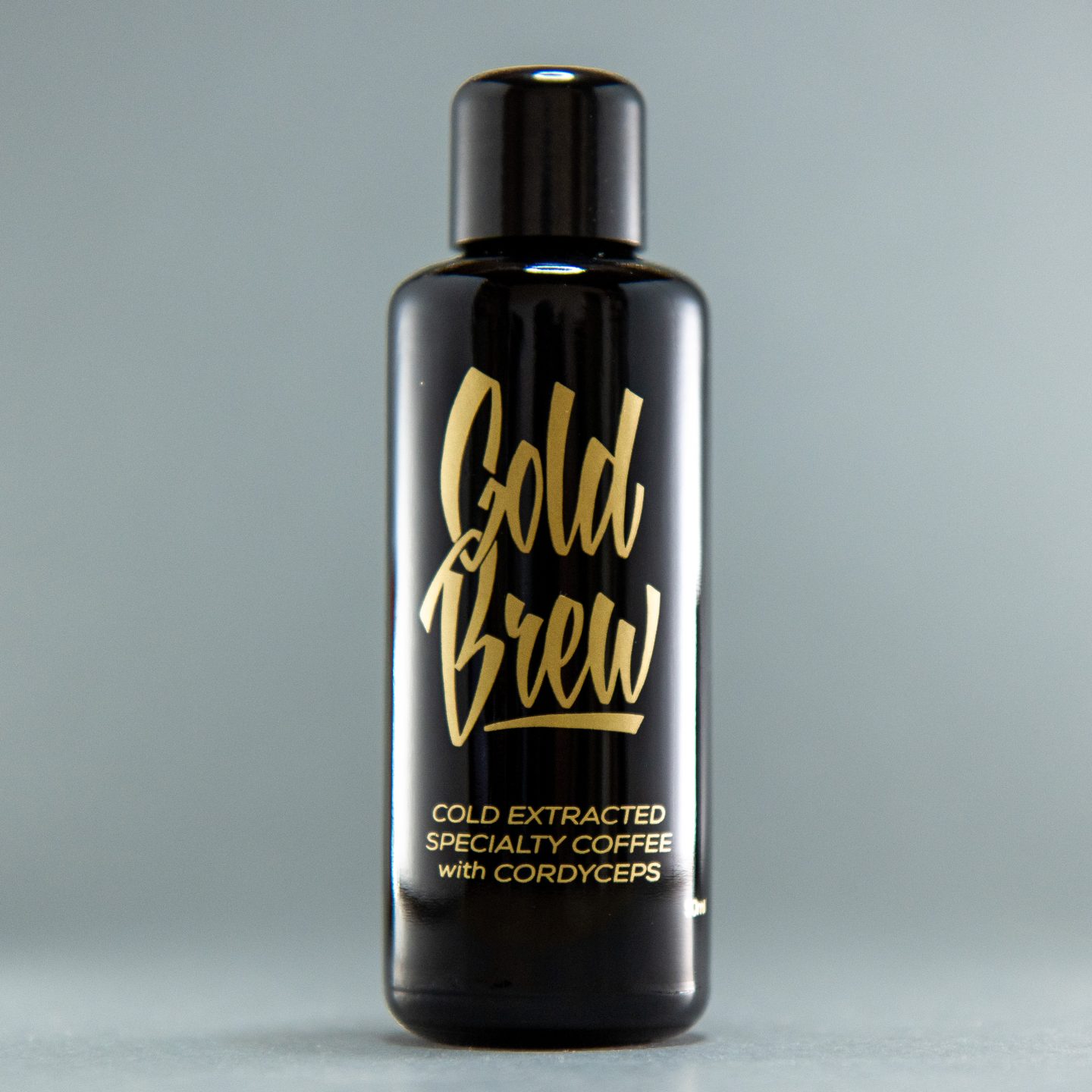 KAIZEN – GOLD BREW
€33,00 – €60,00
GOLDBREW
Cold extracted Specialty Coffee with Cordyceps mushroom extract
BY KAIZEN
The benefits:
Supercharge autophagy (cellular recycling)
Improve athletic performance by enhanced oxygen uptake & VO2max
Improve cognitive functioning and higher productivity
Increased stable energy throughout your day
Fight shortness of breath
When to consume:
30-40 minutes before workouts or demanding tasks. (Shorter for consumption on an empty stomache)
How to consume:
Open up and enjoy. We made GoldBrew with a fine balance of functionality and enjoyment.
Bio-active compounds:

● Beta-glucans

● Cordycepin

● Caffeine

● Nucleosides

● Sterols

● D-mannitol

● Hydroxy cinnamic acid (phenolic)
This product is used by Olympic athletes and contains no banned substances