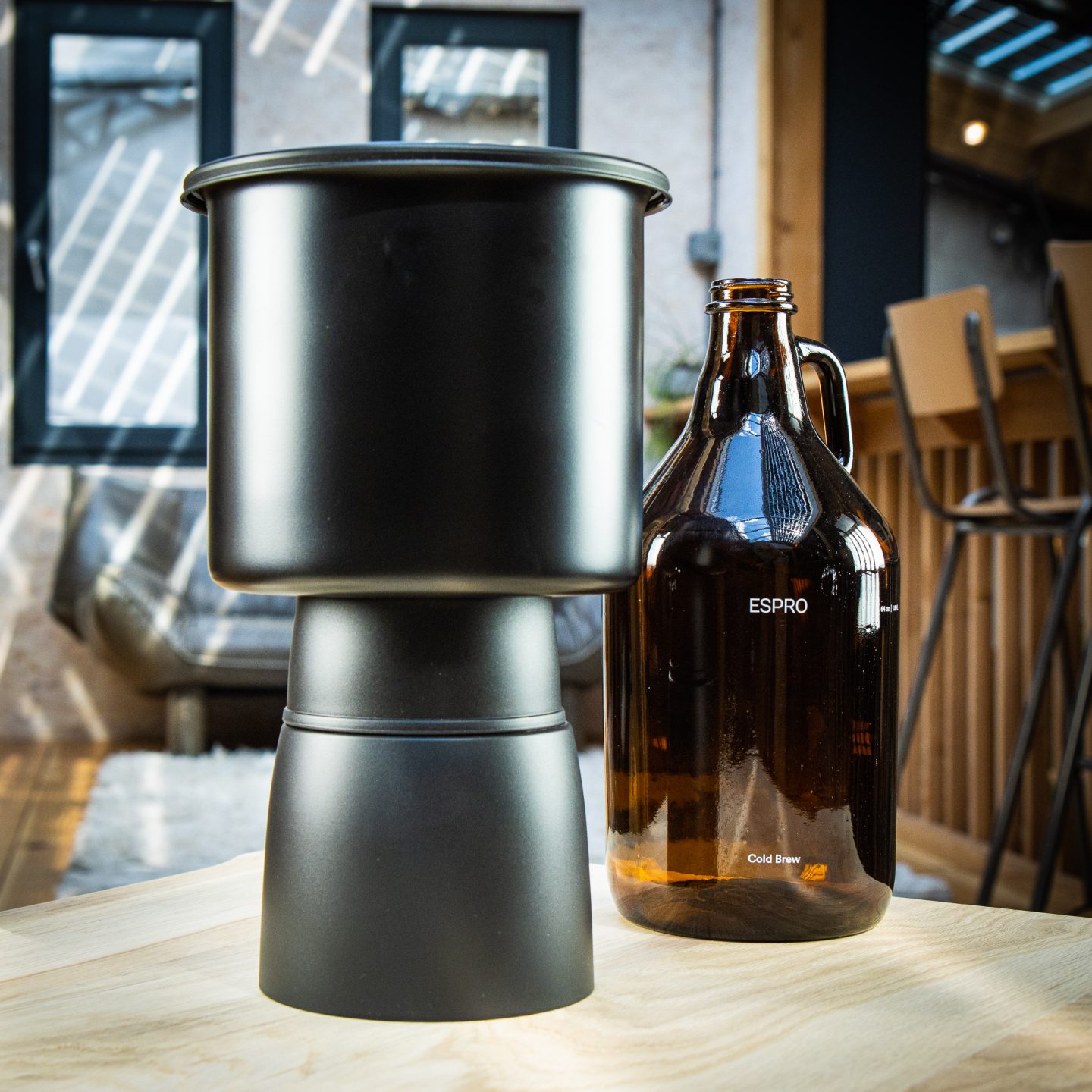 Espro CB1 – Cold Brew
€110,00
Make your own Cold Brew Coffee.
Big in the US, Japan and Australia and soon in your home or restaurant, why not?
Explore the possibilities of your favorite coffee by brewing it cold. Extract different flavors and make mixed drinks, cocktails or other refreshening beverages with your own brew.
Serve with dishes, Cold Brew Coffee is a great way to combine food and coffee!
Mix it up with tonic, sparkling water, Orange Juice or other soft drinks.
Available on backorder