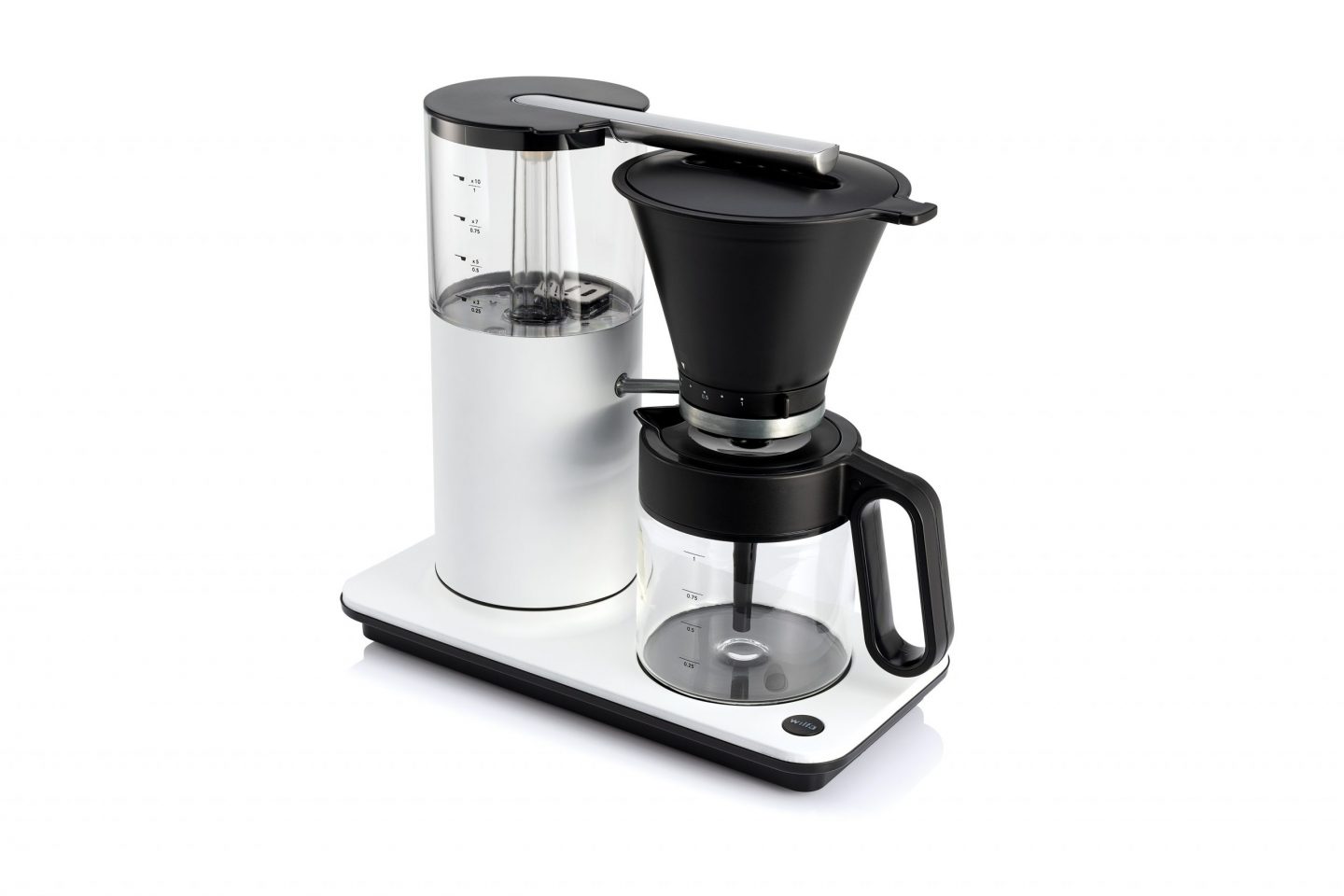 WILFA Classic WHITE
€185,00
CM5GW-100
A Scandinavian design coffee machine that meets the requirements of the European Coffee Brewing Center. This product line has been developed in collaboration with specialty coffee guru Tim Wendelboe.
Making high quality filter coffee more accessible for the home coffee consumer.
The Classic brewer machine achieves optimal water temperature between 92 and 96 degrees fast. It distributes water at consistent temperatures during the brewing process to optimize the flavour potential of your coffee.
It has a capacity of 1 liter per brew and turns off automatically after 40 minutes. Simply because coffee quality can not survive filter coffee machines' heating plates.
The manual flow control allos you to control the amount, strength and tate; It enables you to add a personal flavourite touch, whether you make 1 or 8 cups.
The WILFA Classic CM5GW-100 will provide you with many years of enjoyable daily coffee moments. Now you only have to find your favourite coffee beans.