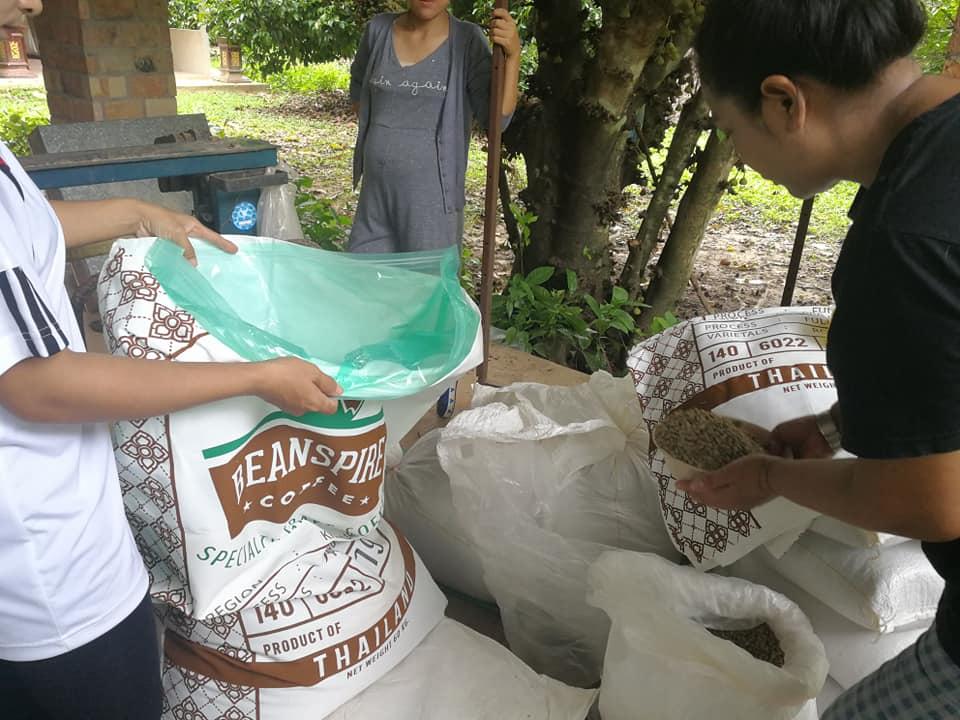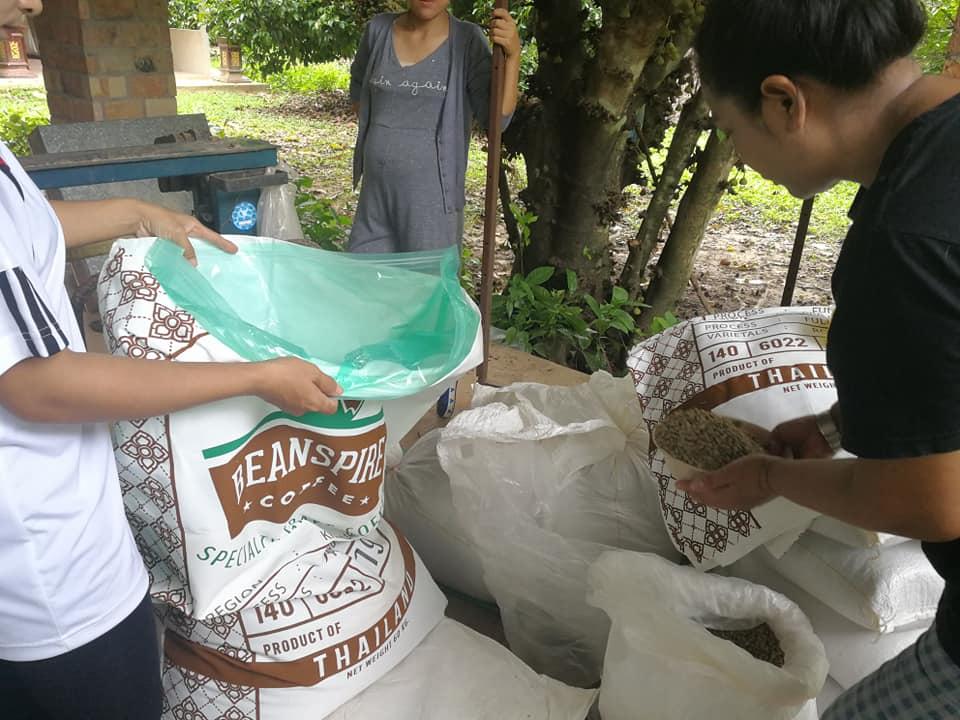 Fine Robusta by Thawat Khoniak, Thailand
€11,50
Let's try something different, let's have a 100% robusta filter coffee!
Where the specialty coffee industry is mainly focused on Arabica coffee with all it's varieties and processing techniques. The robusta is often overlooked and disregarded as a lower "quality", a dirty, earthy coffee and even looked down upon by many specialty coffee roasters and professional globally.
The harsh truth is, robusta currently accounts for appxt 40% of the world production. It is more resilient against diseases, drought caused by climate change and often provides higher yield.
Where specialty arabica can provide coffee farmers with their own "R&D" development which can stimulate further progress of overall production, robusta is being left aside.
The results are the continuation of unethical processes and not engaging in the growth of robusta coffee producers as entrepreneurs. Quite unethical and not inclusive at all.
I too am a big fan of clean washed arabica coffees with their complex flavours and have looked down on robusta for quite a while, until I came across the robusta produced by Thawat Khoniak.
Thawat is a 4th generation robusta producer who decided to take a different approach than his parents; Instead of selling and producing robusta for tradional traders (who did not cover the cost of production), he decided to produce and process the robusta on his farm with a specialty coffee approach. Resulting in picking the ripe cherries and processing these like a high grade specialty arabica. The result is a clean, very clean robusta with floral notes, spices, plums and more to discover. It's a new door opening in terms of flavour profiling.
I can proudly offer his Single farm fine Robusta roasted as filter to share it's beauty and as an attempt of opening the dialogue about robusta quality further.
Be a bit more open.